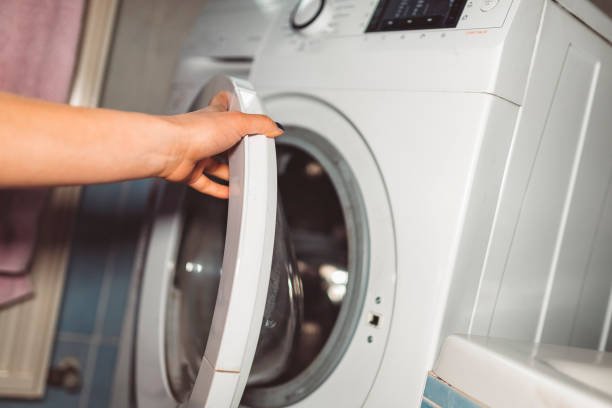 Delaware has a booming economy consisting mainly of industries such as those producing chemical products, rubber, plastic, processed foods, and paper. Agricultural products such as soybean and corn are also a major source of it's the state's economy.
Businesses that can be launched anywhere and yet safely expect a great return on investment is a commercial laundromat business. Delaware can be a great place for SunnyDaze Laundromat business.
A Laundromat is an excellent business to start, as no matter what the economic situation, clothes have to be cleaned and washed. Research has shown that laundromats have an ROI of 20 to 30%.
It will be necessary to determine the kind of laundromat you would like to start: coin-operated or card-operated, automatic or partially automatic. You will need to decide if you will be offering other services such as dry cleaning or ironing. Consider any franchise options carefully and decide if you want to opt for a franchise or operate your own business.
Consult with an attorney and decide on the type of entity to form as well as get all licenses and permits that are mandatory. Insurance is also recommended. Estimate the start-up costs and arrange for the money if you need more than what you have.
Select an ideal location for your business, a busy shopping mall, or an area with a high density of students or rented condos. Make sure that the shop is visible, and located in an area with high traffic levels. Adequate parking spaces could be an added advantage. A long-term gross lease could be a good choice, but make sure the lease agreement has no hidden clauses. The zoning restrictions have to be considered, too, to make sure they are not violated.
Once you have decided on the kind of equipment, compare prices from various dealers and then purchase the equipment. Select the washer extractors carefully–front-load or top-load washer/dryer. Make sure they have a warranty and are serviced and maintained regularly, which can increase their life span considerably.
If it is a fully automated laundromat, you could install a timer to open and close the main doors or you could be a 24-hour laundromat, depending on what suits your needs. If it is a partially automated laundromat, you may need to hire some suitably skilled and experienced staff. It will be an added advantage if they have some experience in repairing washing machines.
Advertise your services by giving out fliers with the newspaper, by prominent signboards, and by leaving a couple of fliers on the college bulletin boards. You could also have a vending machine supplying coffee or soft drinks.